Free Life Coaching & Pilates Sessions
Schedule your introductory appointment now!*
Send contact information and preferred appointment time—morning, afternoon or evening—to [email protected], or text to 847-962-5912.
*A limited number of appointments are available per week. Please indicate your desired time period and date. Every effort will be made to honor your request.
Pilates in Northbrook
Balance Your Life with Pilates, Relationship / Life coaching in Northbrook (Chicago)
pilates studio Northbrook (Chicago)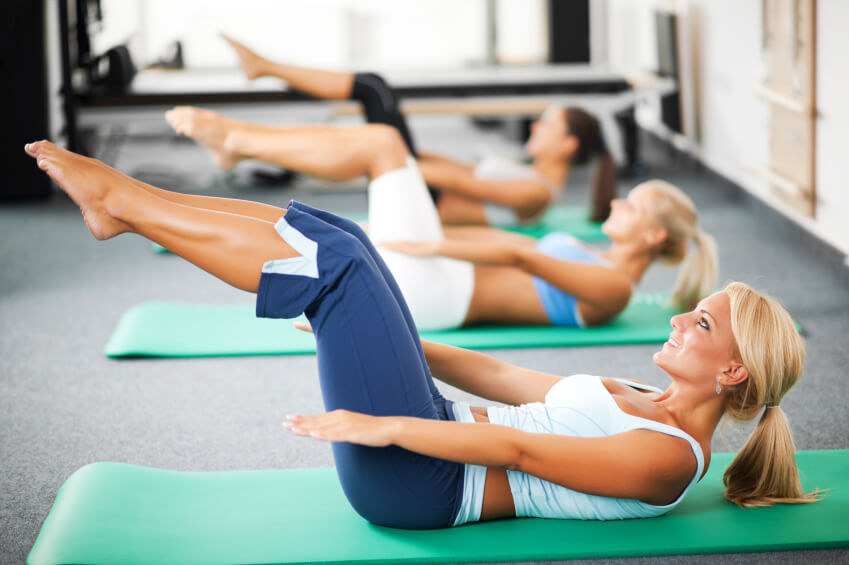 LOVE Your Life
How can we become whole beings — sporting bodies that are physically fit, living dreams satisfied with our accomplishments, engaging in healthy relationships, and loving our lives? That is the quest that individuals, couples, parents and families are pursuing at Hidden Power Life Coaching & Pilates in Chicago (Northbrook). Pilates in Northbrook. It is a mission we should all undertake to discover our own true hidden power to produce healthy, happy, fulfilled, purposeful lives. Pilates in Northbrook. And this will help you with pilates, life, and relationships coach.
Mind, body and spirit work together to accomplish this goal. It is no surprise that healing the body often requires healing the soul. And so, in search of the quest, this two-pronged business appropriately named Hidden Power, was formed to reach that end.
Pilates training offers balance to the body — in core strength, overall conditioning of power and flexibility, posture and spinal alignment, and breath control. Life Coaching offers a non-judgmental setting to identify goals, behavior patterns, and reconfigure thoughts and habits to reach the optimal life we desire.
Hidden Power Pilates clients are experiencing fewer injuries, better sports performance, and living their lives with mobility, flexibility and more attractive bodies. Life Coaching clients are discovering that the answers lie within. By peeling back the crusty layers left behind from bad experiences and poor relationships, trainers help you discover who you really are!
Personal transformation is possible by: identifying the things we want to improve, addressing the obstacles, and breaking behavior patterns that create undesirable results. By discovering and using our hidden power, we can transform our lives! Our coaches are experienced and professional in their own business. Pilates in Northbrook. Thanks to such tools as Pilates, training in the psychology of life, and relationships will help you to reach the goal in the shortest possible time.
Testimonials
I started Pilates 10 years ago to help my core strength and flexibility.  Five years ago I was introduced to Iryna and I found her to be a dedicated instructor who has a unique ability to keep the workouts both interesting, yet effective.  At age 62, I run, bike and play 150 rounds of golf a year so I need a professional personal trainer that understands how to strengthen my body's weaknesses. Active lifestyles result in aches and pains; fortunately, Iryna is also a very skilled massage therapist who actually knows how to give a true deep tissue massage.   I highly recommend Iryna as a Pilate's instructor and massage therapist.Michael M.Lake Forest

Iryna has been my personal Pilates coach for 2 years.  She is an outstanding trainer and very professional. I feel that the individually designed exercises and training regimen, which Iryna provides, has allowed me to enjoy the activities I like to participate in.Marc E. SherwoodChicago

I have been taking Pilates for over 10 years and have experienced wonderful instructors—but none that compare to Iryna! Her knowledge, plus her spirit, is just fantastic. I often travel and one thing I always look forward to is seeing and working out with Iryna. She is a mentor, and a coach, with a complete understanding of both the body and mind.  Iryna you are the best!Roberta K.

Iryna is one of the smartest, kindest people I have ever met. Her life coaching skills are driven by her wish to really help people and, by asking great questions, makes them realize that they can control their own future — no matter how dismal they may think it looks. Her follow up, once a go-forward plan, has been agreed, is also excellent. She really stays with you to make sure you get to a better place. I have no hesitation in recommending Iryna as a Life Coach.Brian Husselbee

I would like to share with you how Iryna has helped me through her life coaching techniques. I met Iryna as a Pilate's instructor. Each week it seemed I was preoccupied with a different interpersonal relationship that was troubling me. Iryna encouraged me to talk about these situations. In doing so, she helped me see that I can't control other people's behavior, only my own. She taught me about energy levels and how the people in my life teach me different lessons about myself. By not letting these difficult personalities stir an unwanted reaction within me, I can learn to disassociate from the negative feelings and resentment. This has resulted in a much more positive outlook on my behalf. Iryna helped me realize that I can't be held responsible for other people's happiness. Her analyses provide me with an invaluable insight that resulted in lifting an emotional burden. Iryna's positivity and encouragement continues to be a source of strength.Diane M.

Life throws one many curveballs. Everyone makes mistakes and suffers from the emotional stress. Iryna has helped me to recognize and come to terms with the issues. Dealing with heightened emotions that are self-inflicted was the first step. Iryna successfully helped me navigate the traumatic circumstances. Together we developed an approach that let me move on with my life.K.G.

Working with Iryna has been an awakening experience. By asking probing questions, we were able to identify the areas that need work, and map out a plan to help achieve these goals. Iryna is a true delight to work with. I feel very fortunate to have her guidance and continue to set and achieve goals.Julia H.

I came to Iryna for some life coaching help. I needed to get some direction in my life as to where I was going and how to reach the goals I wanted to attain. Iryna was very calm and listened to me and was able to help me with the proper direction I needed. She helped me realize that some of my behavior did not benefit me in the goals I wanted to achieve. By listening calmly, and giving me some suggestions to change my behavior patterns, she was very helpful to me in changing my relationships with family, friends and coworkers. Most importantly, she has helped me to calm down. She gave me direction to see myself as a good and competent person whose feelings are important. I am in a much better place because of Iryna's life coaching skills and calm, quiet approach to solving many issues in my life.Bob Albrecht
Transform Your Life With Life Coaching